Knowing what to bring to a Christmas party if you're hosting or attending can be stressful, but the holidays and its seasonal, edible goodness is no reason to panic! Instead of slaving over the stove for a main dish, opt for these easy but delicious Christmas cookies instead that will have everyone yearning for a to-go box.
1
White Chocolate Vanilla Bean Sugar Cookies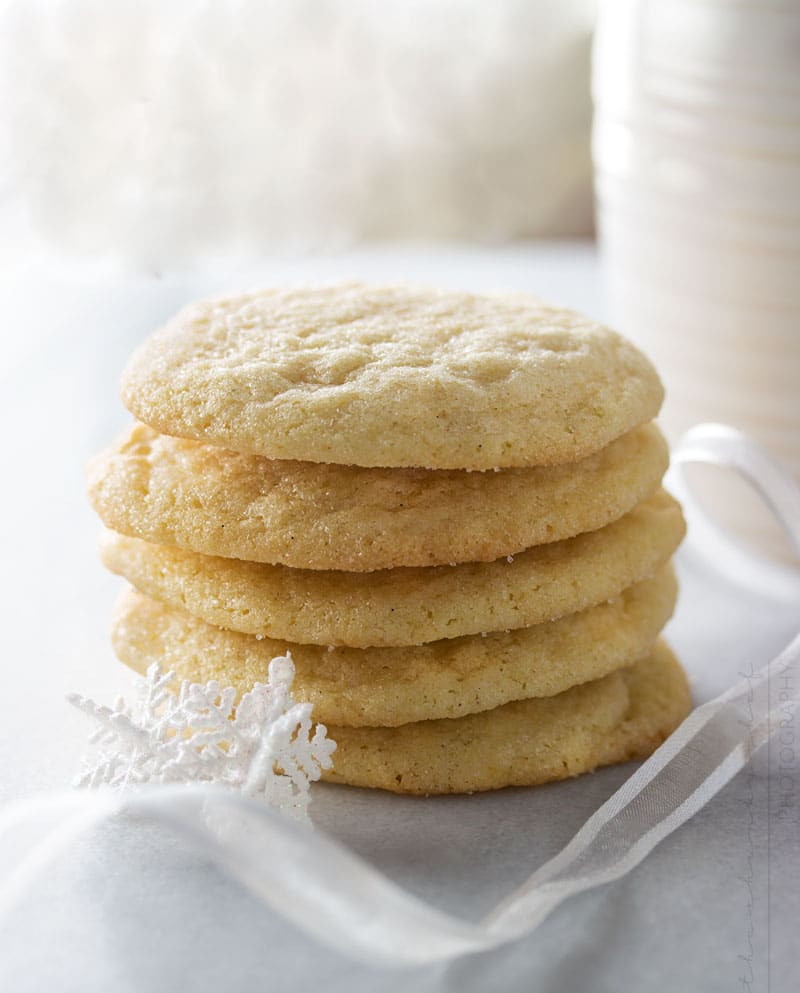 This recipe gives chocolate chip cookies a decadent holiday makeover, upgrading them to white chocolate, vanilla bean sugar cookies. Best part of all? They're made with vegan butter, yet taste anything but delicious.